Taylor Mayor fools Austin Statesman reporter!
May 31, 2016, Taylor, TX. - The Mayor of Taylor, TX., Jessie Ancira, fooled the Austin American Statesman reporter, Claire Osborn, about his legal relationship and responsibility for the Housing Authority for the City of Taylor, Texas.
In a May 30, 2016, Statesman article by Claire Osborn, she cited a statement made by Mayor Ancira. According to Osborn, Ancira said: "The legal fights do not involve the city of Taylor because the Taylor Housing Authority is a separate entity that receives money from the federal government and not the city, said Mayor Jesse Ancira Jr."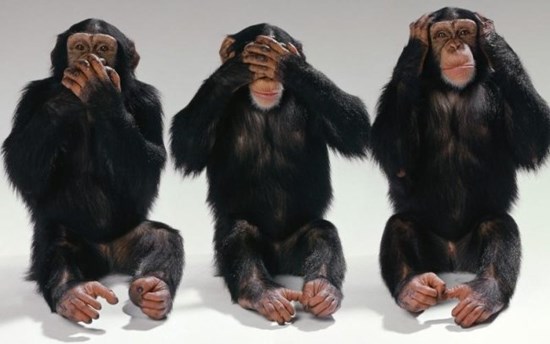 Osborn did not challenge that statement by Ancira. But, in fact, Ancira's statement is false and he knew it when he made the statement. The Housing Authority of the City of Taylor Texas is a division of the City of Taylor, Texas and the Mayor is responsible for appointing the Commissioners to the board that governs the housing authority.
Texas law, Government Code 392.011, gives a municipality the authority to create a municipal housing authority. No other Texas government entity can create a municipal housing authority. Section 392.006 states:
"For all purposes, including the application of the Texas Tort Claims Act (Chapter 101, Civil Practice and Remedies Code), a housing authority is a unit of government and the functions of a housing authority are essential governmental functions and not proprietary functions.
In addition, there is plenty of legal evidence from the highest legal authority in the State of Texas and Texas courts that establish the relationship between the City of Taylor and The Housing Authority of the City of Taylor. Let's go down the list.
The Texas Attorney General has issued multiple opinions regarding the legal status of a municipal housing authority. The Texas Attorney General Opinion DM-71, dated December 31, 1991 states:
"Texas authorities presented with the issue have uniformly held municipal housing authorities to be "divisions" of municipalities and, as such, subject to the laws applicable to municipalities. Miers v. Housing Auth. Of Dallas, 266 S.W.2d 487 (Tex. Civ. App.—Dallas 1954, writ ref'd n.r.e.); Aetna Casualty & Surety Co. v. Glidden Co., 283 S.W.2d 440 (Tex. Civ. App.—Eastland 1955), rev'd on other grounds, 291 S.W.2d 315 (Tex. 1956); Attorney General Opinions JM-687 (1987); JM-573 (1986); MW-132 (1980)."
Note that the extract of the Texas Attorney General's DM-71 opinion contains the court decision references which have also determined municipal housing authorities are "divisions" of the creating municipality. A 1954 case, which still stands, concludes:
"housing authority was division of city that created it and therefore subject to bond requirements governing cities in condemnation cases"
Finally, the Taylor Housing Authority itself publishes meeting minutes which clearly depict the relationship. The heading of the minutes state: "Commissioners of the Housing Authority of the City of Taylor, Texas."
The Taylor Housing Authority is a division of the City of Taylor and is subject to the laws and management decisions of the City of Taylor. A fact established by the evidence presented in this article and there are no other higher authorities or evidence that can refute that legal relationship.
Regardless of the evidence and facts of law, Taylor's Mayor, Jessie Ancira, refuses responsibility like a deadbeat father denying paternity. He is a lawyer, he knows the facts and that he is responsible.
Jessie Ancira's behavior gives good reason to believe the Taylor housing debacle is connected to other problems.
More than $2.5 million in assets were lost along with the cash flow from those assets. It has been happening since 2008. The Taylor City Attorney knew about it in 2012. Nothing was done until, years later, there was a HUD audit based on an anonymous tip. There has never been a public announcement made by either the City of Taylor or The Housing Authority of the City of Taylor.
There were obvious failures, including crimes reported and ignored, and nobody wants to investigate or have any responsibility. Particularly, Mayor Jessie Ancira. While Jessie Ancira suggests Federal welfare money does not matter, each citizen will pay the additional costs through Federal taxes.
Are we being overcharged? Well, according to the IRS records filed, it took more than $484,000 in salaries alone to manage 40 apartments in 2013. That is off the charts ridiculous. And, we still have no idea what is happening to those citizens who have economic difficulties and need housing.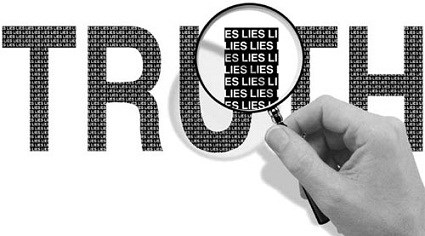 According to the HUD OIG report, all of this happened because of an absence of adequate oversight of the Taylor Housing Authority. The mayor of a municipality is responsible for appointing municipal housing authority board members. So, if the City of Taylor does not oversee the housing authority, who does?
Claire Osborn's Statesman article does a major disservice to Taylor Citizens. It was a major crime allowed to dissolve into an expensive civil lawsuit. Claire provided an escape pathway for those who should be held responsible for the costly THA debacle. I hope that was just a matter of poor research.
___________________________________________
"Corruption in our courts and government will not be stopped by those at the top, they benefit too much. It can only be stopped from the bottom, by each voter becoming informed and holding city and county elected officials responsible.
Tom Mowdy - Like my Facebook and get automatic updates - SEE LINK BELOW